The best networking for remote entrepreneurs. And you don't even need to leave home. Join from your laptop or mobile, and spend more time with your family.
Cate Maiolini
Entrepreneur & Podcaster

I love the seminars with informed and entertaining presenters, and enjoy the evenings of networking.
-
-
Simon Thethi
Founder Tech City News

Access all masterclasses today for $1
Be part of a community of peers
Whether you are a veteran or just starting a remote business, you should not be alone. Remotepreneur provides the best opportunity to share, learn, and expand your network.Access the members-only exclusive group, engage other remote entrepreneurs in our virtual events, test and promote your projects with your peers.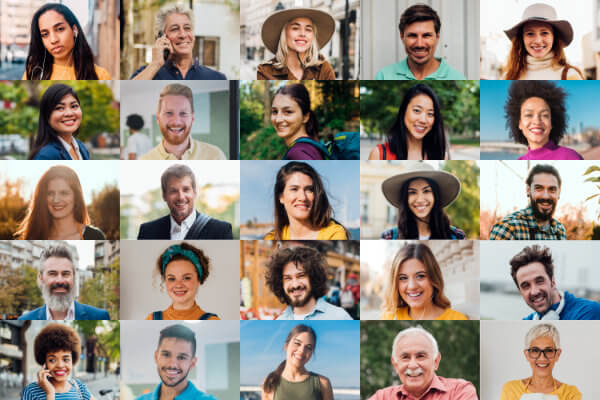 Access all experts' secrets
Every week or so a new expert shares his or her secrets in a video masterclass. As a member you get exclusive access to all masterclasses – past and future ones – trough laptop, tablet, or mobile, anywhere and anytime, in video and podcast format.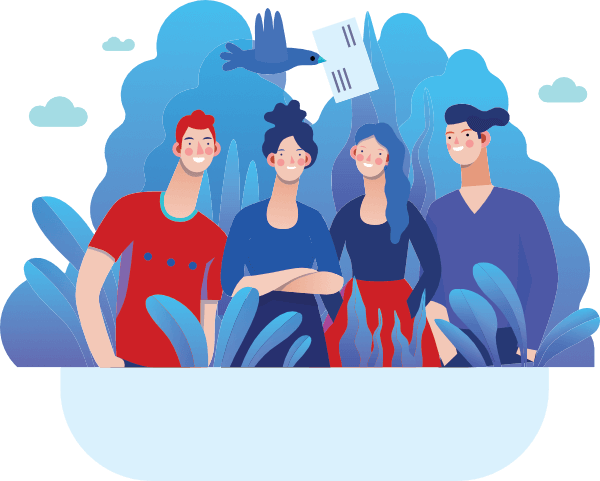 Enjoy top discounts with group buying
As a strong community, we obtain discounts for many tools and resources that you already use or want for your success.Because we are all remote entrepreneurs, we have the same needs, we group together and pay less.
Being a Remote Entrepreneur is Hard
Loneliness. Distractions. Doubts. Overwhelming number of tools. Fake gurus. No easy access to like-minded entrepreneurs.
.
Traditional entrepreneurs can access 200 years of case studies, chambers of commerce, and historical business clubs. They can easily explain to their parents, families, and friends what they do.
.
We don't!
.
Remote entrepreneurs are pioneers. We are on the right side of history, but it's all new, and hard, and not yet recognized by the public.
.
"Oh, you work from home! Did they fired you? Are you looking for a real job?" – These are the questions we risk to hear all the time.
.
On top of that, we need to balance our work and free time, build and lead a remote team, communicate properly with customers and suppliers based thousands miles away, keep up with all the overabundance of tools and strategies.
.
All by ourselves. All without help.
.
Just sharing what's happening with other remote entrepreneurs is often enough to find a solution to our problems.
.
Despite that, we often ignore the power of network.
.
Remotepreneur is a network of peers and resources already built for you. The only question that remains is – Are you ready?
Join today! Cancel anytime.
Remotepreneur exclusive community is designed to deliver results.
A community of like-minded people to accelerate your grow and networking.

A safe place to ask questions and learn from other remote entrepreneurs like you.

Premium access to experts' masterclass, with new classes added every other week.

A behind the scenes look at what it really takes to build a successful remote business from entrepreneurs who've already done it.
Step-by-step blueprints to build and manage your remote team. Whether you have a big organization or a one-person show, expand your free time and increase your revenue by delegation.

Access to the secrets behind health and productivity for remote working: time management, food, balance, and habits building.

All that and much more. In fact, if you are interested in a specific topic, share it with us. We are always aiming to involve new experts and find new solutions.
Meet the Founder
Elisa Giudici
The Remote Business Lady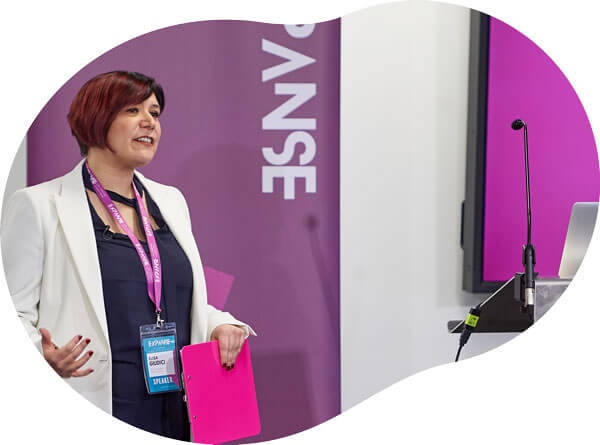 Welcome fellow entrepreneur!
.
My name is Elisa, a serial remote entrepreneur, 2x exits, who gained the title of "Remote Business Lady".
.
How do you feel about being a remote entrepreneur?
.
I feel that being an entrepreneur is hard and exciting at the same time. Being a remote entrepreneur may be even harder.
.
What we do is new.
.
There is no manual, no university degree, not many available case studies, besides the fake gurus screaming on the social media.
.
On the internet, you can easily find groups for digital nomads, groups for online marketing, groups for social media experts, funnels, Facebook ads, e-book writers, you name it.
.
But nothing totally dedicated to us, Remote Entrepreneurs (Remotepreneurs).
.
So I started our community – the one that you are watching right now.
A few entrepreneurs joined this venture the first month.

Quite a few more the second month.

The third month over 3,600 people joined our virtual summit, together with 30 international speakers.
Now we have a voice, and a community of peers.
.
Join us and get the opportunity of sharing, asking, learning, growing – in short be part of an amazing network.
This website, event, and course are provided by Remotepreneur, part of Startuphome Social Enterprise, a company with headquarters in London, United Kingdom, company No 11519999 ("we", or "us")
Terms
The Terms and Conditions set out below and our Privacy Policy together constitute the legal agreement between us and the person who completes the relevant Event online registration form ("you" or "your").About usWe are an organizer of seminars, courses, and other educational events online and offline (each an "Event").Changes to this policyThese Terms apply to you from the date of publishing and until these Terms are superseded by a new version. We may update these Terms at any time for legal or regulatory reasons, or to reflect changes in our services or business practices. Any amended Terms will be posted on here.Your agreement with usThese Terms govern your online registration and attendance at an Event, the use of our website and associated websites, applications and virtual learning platforms (collectively, the "Websites"). By registering for the Event, you agree that you have read and accepted these Terms and agree to be legally bound by them. If you do not wish to be bound by these Terms, please do not register, attend or participate in the Event.Registering on behalf of anotherIf you are registering on behalf of another person, it is your obligation to make sure that the person attending is aware of these Terms and accepts them. By completing and submitting the registration form you are representing and warranting that you have made the person attending aware of these Terms and that they have accepted these Terms.Admittance to EventsWe, in our sole discretion, and without any liability or obligation to refund, reserve the right to refuse admittance to or to eject from the Event anyone that we determine:is behaving in a manner that could disrupt, hinder or cause a nuisance to the Event or to the enjoyment of any other person or partner at the Event; represents a security or health & safety risk to the Event or to any person or partner; and/or fails to comply with, or is likely to fail to comply with, these Terms. You agree to comply with all applicable laws in connection with your attendance at the Event.Tickets and pricingYou will find details of attendee ticket pricing and fees on the websites. Ticket prices for an Event are correct at the time of publication.We reserve the right to change the ticket prices at any time, but any changes will not affect tickets that have already been purchased.A valid ticket entitles you to entry to the relevant Event as an Attendee but does not include any requirements associated – for physical events – with travel to or from the Event or any accommodation costs incurred, and – for any event – with Internet connection, and so on, and we shall have no liability for such costs or expenses.When there is fee to attend an Event, such fee must be paid in full before the date of the course. We have the right to refuse an attendee entry to the presentation if the course fee is not paid before the date of the course.Once a successful ticket transaction has been completed, tickets are delivered in electronic soft-copy via email to the email address nominated by the Attendee. For some ticket types it may be necessary to complete required information such as Attendee name or tax identification number before the tickets can be issued.The ticket acts as a receipt for the transaction and can be used to gain entry to the Event listed on the ticket. The ticket reference number can be used to access the mobile app, in order to register at the Event.DiscountsWe may from time to time offer certain discounted ticket promotions to encourage attendance at an Event. We are not obligated to offer any discounts for a particular Event and reserve the right to chance or withdraw a discount offer at any time in our sole discretion.Ticket name changesIf an Attendee finds that they cannot attend an Event they must notify us as soon as possible (and in any event no later than 7 days before the commencement of the Event) by email at support@remotepreneur.com and request a name change on their ticket. We may in our absolute discretion allow the name change.Changes or cancellation of an EventWe try to make sure that the Event programmes, speakers, topics and venues are correct at the time of publishing, circumstances beyond our control may necessitate substitutions, alterations, postponements, or cancellations to the content, format, themes, name, performers, hosts, moderators, venue, or timing of an Event.We will endeavour to notify you as soon as reasonably practicable of any substitutions, postponements, or changes by posting the updated information on this website.In the unlikely event of postponement or cancellation of an Event, our total aggregate liability to you is limited to the refund of paid fees that remain after credit card and payment processing fees have been incurred and deducted, and we will not be liable to you for any expenditure, damage or loss incurred by you as a result of the cancellation or postponement.Photography, audio, and video recordingAny use of photographic, audio, video or other recording equipment at an Event is strictly prohibited unless it is approved by us in advance.By attending the Event you acknowledge and agree that the Event (or any part of it) may be photographed or recorded by us or our partners. You agree to permit us, or any third party licensed by us, to use, distribute, broadcast, or otherwise globally disseminate your likeness, name, voice and words in perpetuity in television, radio, film, newspapers, magazines and other media now available and hereafter developed, both before, during and any time after the Event, and in any form, without any further approval from you or any payment to you. This grant includes, but is not limited to, the right to edit the media, the right to use the media (alone or together with other information), and the right to allow others to use or distribute the media.Your attendance at an EventYou are responsible for advising us at the time of making your booking regarding any special access requirements you require at the Event.You are responsible for arranging your own appropriate insurance cover in connection with your attendance or exhibition at an Event. We and our related companies will not be liable for any injury or damage to any person or to any real or personal property howsoever caused (except for death or personal injury as a result of our negligence or for any other type of liability that cannot by law be excluded or limited).Refund and cancellationYour ticket remains our property and is a personal revocable license, which may be withdrawn, and admission to an Event may be refused at any time upon a refund of the printed registration price.If you are eligible under applicable law to avail of a right to cancel your purchase of a ticket within 14 days without giving any reason and to receive a reimbursement of payments, you need to notify us in writing of your decision to cancel your Events ticket within 14 days of the day the contract for distance selling was concluded. The refund will be made in the same form as the original payment was received (for example, a credit card payment will refund to same credit card account number).All purchases of Event tickets are non-refundable in their entirety after the end of this 14 day 'cooling off' period. You acknowledge that all refunds may be subject to deduction of a £10, €10 or $10 transaction fee or as otherwise advised (depending on the currency of your original transaction).No resellingThe tickets you purchase are for your own personal use or that of your business only and may not be resold under any circumstances, including but not limited to use as part of any promotion or competition.Reselling or otherwise transferring your ticket, not in accordance with the Terms, will void the ticket and the ticket holder will not gain entry into the Event. Where there has been any resale or attempted resale of any tickets (or any other breach of this term), we reserve the right to cancel the relevant tickets with immediate effect.We reserve the right to cancel any ticket purchase made by any person or body whom we reasonably believe to be associated with any ticket re-selling or a ticket broker.Visa requirements (Offline Events)It is your sole responsibility to take care of visa requirements. If you require an entry visa to attend, volunteer or exhibit at the Event, you must allow sufficient time for the visa application procedure.In the event you are not granted a visa, we are under no obligation to refund your ticket unless you are eligible under applicable law to avail of a right to cancel your purchase of a ticket within 14 days of the day the contract for distance selling was concluded.Intellectual property rightsAll intellectual property rights in and to the Event, the Event content, and all materials distributed at or in connection with the Event are owned by us, our related companies, and/or the Event sponsors or speakers attending the Event. You must not reproduce or allow anyone one to reproduce trademarks or materials distributed by or on behalf of us at an Event for any reason, without our prior written permission.Nothing in these Terms shall vest in you any legal or beneficial right in or to any intellectual property rights owned or used under licence by us or our related companies or grant to you any right or licence to any other intellectual property rights of us or our related companies. All such intellectual property rights shall remain the exclusive property of us and our related companies.It is strictly forbidden for any company, organisation, or person to attempt to host or organise an event in conjunction with, contiguous to or purporting to be related to an Event or its affiliates without the express prior permission and cooperation of us. We reserve their right to take such action (legal or otherwise), including a claim for damages as we, in our sole discretion, deem appropriate in the circumstances.WarrantiesWe are making the Websites and Events available "as is" without warranty of any kind. You assume the risk of any and all damage or loss from use of, or inability to use, the Websites, Events, services provided by us and by any partner, sponsor, and speaker, and any related material.To the extent permitted by the applicable law, we disclaim all warranties or conditions, either express or implied, or any part of them in respect of any aspect of an Event or any related materials. You acknowledge and agree that in accepting these Terms you have not relied on any representation or warranty that is not expressly included in these Terms and you agree that you shall have no remedy in respect of any misrepresentation which has not become a part of these Terms.Limitation of liabilityYou acknowledge and agree that views expressed by speakers at or in connection with an Event are their own and we do not accept any responsibility or liability for any advice given or views expressed during or in connection with an Event.Materials shared or distributed at or in connection with an Event are intended for information purposes only and should not be relied upon by you or others. We and our related companies do not provide any guarantees, conditions or warranties that the materials are complete or accurate and do not accept any responsibility or liability for reliance by you or any person on any aspect of the Event and/or any information provided at the Event.To the fullest extent allowed by applicable law:we and our related companies shall not be liable to you whether in contract, tort (including for negligence), misrepresentation, restitution or otherwise for any for any loss of profits; loss of sales or business; loss of agreements or contracts; loss of anticipated savings; loss of income; loss of opportunity; loss of or damage to goodwill; loss of use or corruption of software, data or information; and/or similar losses or pure economic loss, or for any indirect or consequential loss, costs, damages, charges or expenses however arising under or in connection with the performance or contemplated performance of the Terms, even if we had been advised of the possibility of same in advance; andsubject to paragraph above, our total aggregate liability in contract, tort (including negligence), misrepresentation, restitution or otherwise, arising under or in connection with the performance or contemplated performance of the Terms is limited to the total amount paid by you to us for your ticket to attend the Event, after the payment of any processing fees or bank charges applicable.Nothing in these Terms purports to exclude or limit liability for any fraudulent statement or act or in respect of any liability that cannot excluded or limited under applicable law.Affiliated SitesWe have no control over, and no liability for any third-party websites or materials. We work with a number of partners and affiliates whose Internet sites may be linked with our Websites and Events. Because we have no control over the content and performance of these partner and affiliate sites, we make no guarantees about the accuracy, currency, content, or quality of the information provided by such sites, and we assume no responsibility for unintended, objectionable, inaccurate, misleading, or unlawful content that may reside on those sites. Similarly, from time to time in connection with your use of the Websites, you may have access to content items (including, but not limited to, websites) that are owned by third parties. You acknowledge and agree that we make no guarantees about, and assumes no responsibility for, the accuracy, currency, content, or quality of this third-party content, and that, unless expressly provided otherwise, these Terms shall govern your use of any and all third party content.Affiliate LinksWe may receive a commission when you purchase a product or service mentioned by the Websites or the Events.We only promote those products or services that I have investigated and truly feel deliver value to you. In fact, we also ask any speakers and partners to offer special deals or conditions to you and to all the other attendees.Our community has grown so big that it's very difficult to list every affiliate agreement we have. Please assume that any links leading you to products or services are affiliate links that we will receive compensation from just to be safe. Having said that, we introduce many products and services where we make no commission just because they provide added value to you and to all the other attendees.IndemnityYou agree to defend, indemnify, and hold us, our related companies, affiliates, subsidiaries, joint ventures, third-party service providers, and our respective employees, contractors, agents, officers, and directors harmless from all claims, liability, damages, losses, costs and expenses, including legal fees, that arise out of or are related to any breach of the Terms by you or any other liabilities incurred by us arising out of your attendance or participation at an Event.Force majeureWe are not liable if an Event is, in whole or in part, cancelled, rescheduled or postponed, or for any failure or delay to perform our obligations under these Terms, if such event results from anything beyond our reasonable control (for example, natural disasters, flood, fire, acts of terror, war, labour strike, extreme weather malicious damage, compliance with any law or governmental order, or mechanical, electronic or communications failure or degradation, or any other emergency) or anything else that renders performance of an Event, in whole or in part, impracticable, illegal or impossible.
Governing law and jurisdictionThis interpretation, formation, and operation of the Terms and all non-contractual obligations arising from or connected with them shall be governed by and construed in accordance with, and all disputes between the parties arising out of or in any way relating to the Terms or any disputes between the parties in any way connected with the subject matter of these Terms (whether contractual or non-contractual) shall be governed by, the laws of England and Wales.Each of the parties submits to the exclusive jurisdiction of the courts in England and Wales.Nothing contained in the Terms shall limit our right to bring enforcement proceedings in another jurisdiction or to seek interim, protective or provisional relief in the courts of another jurisdiction.MiscellaneousThese Terms (including our Privacy Policy) contain the entire agreement and understanding between us in respect of all matters which are referred to herein and supersede any prior, written or oral agreement between us relating to such matters. You confirm that in agreeing to accept these Terms you have not relied on any representation that is not expressly included herein, and you agree that you shall have no remedy in respect of any misrepresentation which has not become a part of these Terms. However, nothing in these Terms purports to exclude liability for any fraudulent statement or act.If a court with jurisdiction over these Terms finds that any part of these Terms is wholly or partly unenforceable, you and us agree that where possible, the court should modify the terms to make that part enforceable while still achieving its intent. If the court cannot do that, you and us agree that the court should not have regard to that unenforceable part but still enforce the rest of these Terms.If we fail to insist that you perform any of your obligations under these Terms or we do not act or delay in acting to in exercise a right or remedy provided by these Terms that does not mean we have waived our rights or remedies against you and will not mean that you do not have to comply with your obligations.These Terms are personal to you. You agree not to assign or transfer your rights or obligations under these Terms to anyone else without receiving our prior written consent. We may assign or transfer these Terms without your consent by providing you with notice.You and us agree that no agency, partnership, joint venture, or employment is created as a result of these Terms and you do not have any authority of any kind to bind us in any respect.You agree that the only way you can provide us with a legal notice is at the address(s) set below.Remotepreneur
Startuphome
86-90 Paul Street
London, EC2A 4NE
United KingdomTo the extent allowed by law, the English language version of the Terms is binding, and any translations are for convenience only.In these Terms: headings are for reference purposes only and do not form part of the Terms; the singular includes the plural and vice versa; and "includes", "including", "for example", "such as" and similar terms are not words of limitation.If you are a consumer, nothing in these Terms excludes any of your applicable consumer or other statutory legal rights that cannot be waived.Contact usWe have done our best to explain things clearly for you in this document but if you have any questions, please let us know contact us at support@remotepreneur.com.DisclaimerThe information provided by and through the Websites and the Events is for educational and informational purposes only and you should not construe any such information or other material as legal, tax, investment, financial, medical, or other advice.All Content on this site is information of a general nature and does not address the circumstances of any particular individual or entity. You alone assume the sole responsibility of evaluating the merits and risks associated with the use of any information on the Websites and the Events before making any decisions based on such information. In exchange for using the Websites, you agree not to hold us, our affiliates or any third party service provider liable for any possible claim for damages arising from any decision you make based on information made available to you through the Websites or Events.Date of Last Amendment: 10 January 2022
This website, event, and course are provided by Remotepreneur, part of Startuphome Social Enterprise, a company with headquarters in London, United Kingdom, company No 11519999 ("we", or "us")
Privacy Policy
This Privacy Policy (the "Privacy Policy") describes how we collect, use and disclose information from and about you when you visit and use our website and associated websites, applications, and virtual learning platforms (collectively, the "Websites"), as well as your ability to control certain uses of that information. It also describes certain data protection rights which may apply under applicable law, including a right to object to some of the processing which we carry out.We respect your privacy and are committed to protecting it through our compliance with this Privacy Policy. By accessing or otherwise using the Websites, you agree, where permitted by applicable law, to our collection, use, and disclosure of your information, as data controller, in accordance with this Privacy Policy.We regularly review our compliance with this Privacy Policy and whenever we receive a formal complaint, we will make best efforts to contact the person who made the complaint to attempt to resolve his or her concerns. If you have any questions about the use of your information or the contents of this Privacy Policy, please feel free to contact us at privacy@remotepreneur.com.
Quick Guide to Contents
Collection of Information
Information You ProvideWe collect information from you when you choose to provide it to us. For example, we may collect your information when you submit a form requesting information about one of our event or course offerings ("Event") or when you register to an Event, or otherwise, provide information to us through the Websites, or contact us. The information we collect may include personal information – such as your contact details, government-issued identifier, or other information that can be used to identify you or can be attributed to you – or non-personal information. In some cases, you may choose not to provide us with your information, but we may require it when necessary to perform a contract or to comply with a legal obligation. We also may use information about you for reasons not described in this Privacy Policy where the reason is compatible with the purpose for which we originally collected your information and where such use is lawful.Children's InformationWe do not direct the Website to, nor do we knowingly collect any personal information from, children and in general people under 16.Information Automatically CollectedWhen you visit the Websites or interact with e-mails that we send to you, we may passively collect information from you and store that information on our server logs, including your internet protocol address ("IP address"), browser type, operating system, device identifier, device model, software version, or mobile or ISP carrier information. We also use Cookies and other technologies to collect information about your visit to the Websites, such as the date and time of your visit, the information you searched to find the Websites or your activity on the Websites. "Cookies" are small files which may be stored on your computer during your use of the Websites and contain data about your use of the Websites. We may use session Cookies (which expire when you close your browser) or persistent Cookies (which stay on your computer until you delete them) to understand more about your activity on the Websites or on other websites. Please see our Cookie Policy for details on how we use Cookies and your ability to control the Cookies we set on your browser.To learn more about your choices for receiving interest-based advertising or to opt out, please see our Cookie Policy.Information Collected from Other SourcesWe may collect or receive information about you from other sources with which you interact (e.g., Facebook), companies that are our partners, or other entities within Our family of companies to update or supplement the information that you provide or that we collect automatically. We may use this information to help us maintain the accuracy of the information we collect, to target our communications so that we can inform you of products, services or other offers that may be of interest to you, and for internal business analysis or other business purposes.Our Combination of Your InformationWe may combine the information we receive from and about you, via the Websites and from third parties, to help us tailor our communications to you and to improve the Websites.Failure to Provide Personal InformationFailure to provide certain information may make it difficult or impossible for you to access some services through the Websites (for example, to register for an Event). You will need to ensure that personal information submitted to us is accurate and up-to-date. For example, we need a current email address to communicate with you about the Event in which you are enrolled.
How We Use Your Information
Legal Basis for Collecting and Processing Personal InformationWe process personal information for the following purposes:
To fulfil a contract or take steps linked to a contract. This includes:
providing our services, including the set up and management of accounts and profiles;

verifying your identity;

taking payments;

communicating with you.
To conduct our business and pursue our legitimate interests. This includes:
using your information to provide products and services you have requested and to respond to any comments or complaints you may send us;

personalizing your experience on the Websites and in any Event in which you choose to enroll and to help us to better respond to your individual needs;

using the information we collect about you through the Websites to deliver advertising that is targeted for individuals with similar interests or characteristics through third party service providers, such as Facebook Custom Audiences or other similar business tools;

developing new products or services or conducting analysis to enhance current products and services;

reviewing the usage and operations of the Websites and to analyze and improve the Websites (we continually strive to improve the Websites based on the information and feedback we receive from you);

contacting you for legitimate business purposes;

using personal information to invite individuals to take part in market research;

where consent is not required by applicable law, for direct marketing purposes.
We conduct balancing tests for the data processing we carry out on the basis of our legitimate interests, which we have described above.
To protect the security and functionality of the Websites. This includes:
if you provide a credit or debit card as payment, using third parties to check the validity of the sort code or routing number, account number and card number you submit in order to prevent fraud;

monitoring customer accounts to prevent, investigate and/or report fraud, misrepresentation, security incidents or crime, in accordance with applicable law;

using the personal information you provide to investigate any complaints received from you or from others about our Websites or our products and services.
Where you give us consent. This includes:
where consent is required by applicable law, sending you direct marketing in relation to our relevant products and services, or other products and services provided by Us, and our family of companies.

placing cookies and using similar technologies in accordance with our Cookie Policy and the information provided to you when those technologies are used;

on other occasions where we ask you for consent, using the data for the purpose which we explain at that time.
For purposes which are required by law. This includes:
in response to requests by government or law enforcement authorities conducting an investigation;

using personal information in connection with legal claims, compliance, regulatory and investigative purposes as necessary (including disclosure of such information in connection with legal process or litigation).
We also may use de-identified aggregate or anonymized information to help us analyze the use of the Websites. This Privacy Policy does not limit our use or disclosure of de-identified aggregate or anonymized information, and we reserve the right to use and disclose such information to our partners, advertisers, and other third parties at our discretion.
How We Disclose Your Information
We may share your information with other entities or individuals in the following circumstances:
Education Partners: We may share your information with the relevant education provider, or university with which we collaborate on Events ("Education Partner") in order to process your information, track your participation in the Event, and/or fulfill our contracted responsibilities to the Education Partner.

Our Family of Companies: Where you have expressed interest and given your consent, we may share your information within our family of companies to provide you with information about other educational programs.

Service Providers: We may share your information with our service providers that provide business, professional, or technical support functions for us. In particular, we use third-party providers of website hosting, maintenance, marketing services, courier services, certification services, business operations, payment services, and identity verification services. These service providers are only given access to your information to the extent necessary to process your information and/or provide services to us, and they are prohibited from using or share your information for any other purposes. We may disclose limited information about you to Service Providers to serve relevant advertising on third-party platforms to you or to other audiences.

Your Employer: We may share your information with your employer, in the event that the employer is paying for your Event. Information disclosed, in this case, shall include Event performance information, unless otherwise expressly agreed in writing with us.

Legal Matters; Safety: We may access or share your information to satisfy any applicable law, regulation, legal process, or governmental request; in connection with an investigation on matters related to public safety; as permitted by law; or otherwise as required by law. We may disclose your information to protect the security of the Event, the Websites, servers, network systems, and databases. We also may disclose your information as necessary if we believe that there has been a violation of our Terms of Use (including investigation of potential violations thereof), any other legal document or contract related to the Websites, or the rights of any third party.

Fraud; Security: We may access and disclose your information to detect, prevent, or otherwise address fraud, security or other technical issues.

Consent; Other: We may share information with third parties when we have your consent, or otherwise as described to you at the point of collection.

Sale or Transfer of Business or Assets: We may sell or purchase assets during the normal course of our business. If another entity acquires us or any of our assets, the information we have collected about you may be transferred to such entity. In addition, if any bankruptcy or reorganization proceeding is brought by or against us, such information may be considered an asset of ours and may be sold or transferred to third parties. Should such a sale or transfer occur, we will use reasonable efforts to try to require that the transferee use your information in a manner that is consistent with this Privacy Policy.

De-Identified Aggregate or Anonymous Information: We may also share de-identified aggregate or anonymous information with third parties for their marketing or analytics uses. For example, we provide Google Analytics with de-identified data so that they may provide us with a better understanding of visitors' interactions with the Websites, including actions a visitor takes while accessing the Websites or sites to which a visitor navigates after leaving the Websites. Learn more about Google Analytics' use of de-identified data, and how to opt out of such use with a browser add-on, here.

International Transfers: We may transfer personal information from the European Economic Area ("EEA") to other countries, including the United States, some of which have not been designated by the European Commission as having an adequate level of data protection. In these instances, we use Standard Contractual Clauses to meet the adequacy requirement. Where information is transferred outside the EEA to a third party in a country that is not subject to an adequacy decision by the EU Commission, data is adequately protected by Standard Contractual Clauses, an appropriate Privacy Shield certification or a vendor's Processor Binding Corporate Rules. A copy of the relevant mechanism can be provided for your review on request to privacy@remotepreneur.com.
Information Security and Data Retention
We are committed to protecting the security of your information. We maintain what we believe to be appropriate physical, electronic, and managerial procedures to safeguard and secure your information and to prevent unauthorized access, maintain accuracy, and ensure appropriate use of your information. The accuracy, safety, and security of your information also depend on you. Where we have given you (or where you have chosen) a password for access to certain parts of the Websites, you are responsible for keeping this password confidential. We ask that you not share your password with anyone. Even though we do our best to protect your information, transmission of information via the internet is not completely secure, and we cannot guarantee our security measures. We are not responsible for any unauthorized access to or acquisition of your information.We will retain your personal information for the length of time needed to fulfill the purposes outlined in this Privacy Policy unless a longer retention period is required or permitted by law.
Your Rights Regarding Your Personal Information
You may access and/or update your personal information through your user profile.In some instances, you may have the right under applicable law to: (a) ask us for a copy of your personal information; (b) correct, delete or restrict processing of your personal information; and (c) obtain the personal information you provide to us in a structured, machine-readable format. In addition, you may have the right under applicable law to object to the processing of your personal information in some circumstances. If you would like to inquire about your right to object to the processing of your personal information for direct marketing purposes, you may contact us at privacy@remotepreneur.com.Your rights regarding your personal information may be limited in certain circumstances, for example, if fulfilling your request would reveal personal information about another person or would infringe the rights of a third party (including our rights), or if you ask us to delete information which we are required by law to keep or have compelling legitimate interests in keeping. We will inform you of relevant exemptions we rely upon when responding to any request you make.Our use of certain personal information is necessary for us to provide information to you about the Event or to provide services to you through the Websites or otherwise. If you choose not to provide this personal information or request that we delete or restrict the processing of this personal information, you may not be able to participate in the Event, and we may not be able to provide you with other services, including those provided through the Websites or advertised about the Event.If you believe your rights regarding your personal information have been infringed upon, please contact us as set forth in the "Additional Information" section below. If you are located in the EEA or Switzerland and have unresolved concerns, you also have a right to lodge a complaint with the applicable data protection authorities.To the extent the above rights apply in your country, they may be limited in some situations, for example, if we are under a legal requirement to retain certain information. If you wish to make a request described in this section, or if you are otherwise unable to access and/or edit your personal information through your user profile, you may contact us at privacy@remotepreneur.com.
Additional Information
Education Records
You may have specific rights relating to the disclosure of any personal information that you provide to us and/or education records that we may create about you under the Family Education Rights & Privacy Act ("FERPA"), or other relevant law or regulation. You also may have specific rights under FERPA related to accessing and/or updating your personal information. If you would like to inspect and review your education records, you may submit a request by emailing privacy@remotepreneur.com. Requests for access under FERPA will receive a response within 45 days, although certain records may be excluded from education records made available for inspection (within the bounds of the law and our confidentiality undertakings with third parties). You may also request amendment of records that you believe are inaccurate, misleading or in violation of your rights.
Public Forums; Publicly Available Content
Any information you may disclose through the Websites, such as on message boards, in chat rooms, or on other public areas on the Websites, may be viewed by others, such as your classmates and learning facilitators. Please exercise caution when disclosing personal information in these public areas. You are responsible for ensuring the accuracy of all information submitted to the Websites, and you agree to only publish or share information about a third party with the third party's consent.Your content may be made available and may be accessed, viewed, stored, collected, or used by other users of the Websites, such as your classmates and learning facilitators, subject to your restrictions and the Term of Use. If you do not want us to store metadata associated with your content, please remove the metadata before uploading your content.
Third-Party Content, Links, and Plug-Ins
The Websites may also offer you the ability to interact with plugins from social media sites, which may allow us and/or the social media site to receive data from or about you, to better understand who is using the Websites, how people are using the Websites, how to improve the effectiveness of the Websites, our services and related content, to help us or those third parties serve more targeted advertising to you across the Internet, and to allow "Like" buttons and "Share" buttons to work. In some cases, we may know that you clicked on a social plugin, such as a Twitter Follow button, or receive other information from the social media sites. Similarly, if you have previously provided personal information to a third party operating a plug-in on our Websites, then such third party may recognize you on our Websites. Your use of social network plugins is subject to each social media site's privacy policy, which may be different from ours. As with linked websites, we have no control over the information that is collected, stored, or used by social network plugins.
Changes to This Policy
We review our privacy practices from time to time and reserve the right to make changes to this Privacy Policy at any time. If we do make material changes, we will give notice via the Website features or by emailing you. We recommend that you check the contents of the Privacy Policy whenever you have questions about privacy and our use of data, referring to the date of the last amendment listed at the bottom of the Privacy Policy.
Questions or Concerns About This Policy
If you have any questions or comments about this Privacy Policy, please email us at privacy@remotepreneur.com. You may also have the right to file a complaint with your European Union data protection authority, if applicable. To make a data subject request to delete or access the data we have about you, please email us at privacy@remotepreneur.com or contact us at the following address:Remotepreneur
Startuphome
86-90 Paul Street
London, EC2A 4NE
United KingdomDate of Last Amendment: 10 January 2022
Done!
We'll contact you as soon as the membership re-opens.
In the meantime, all the best for your venture!